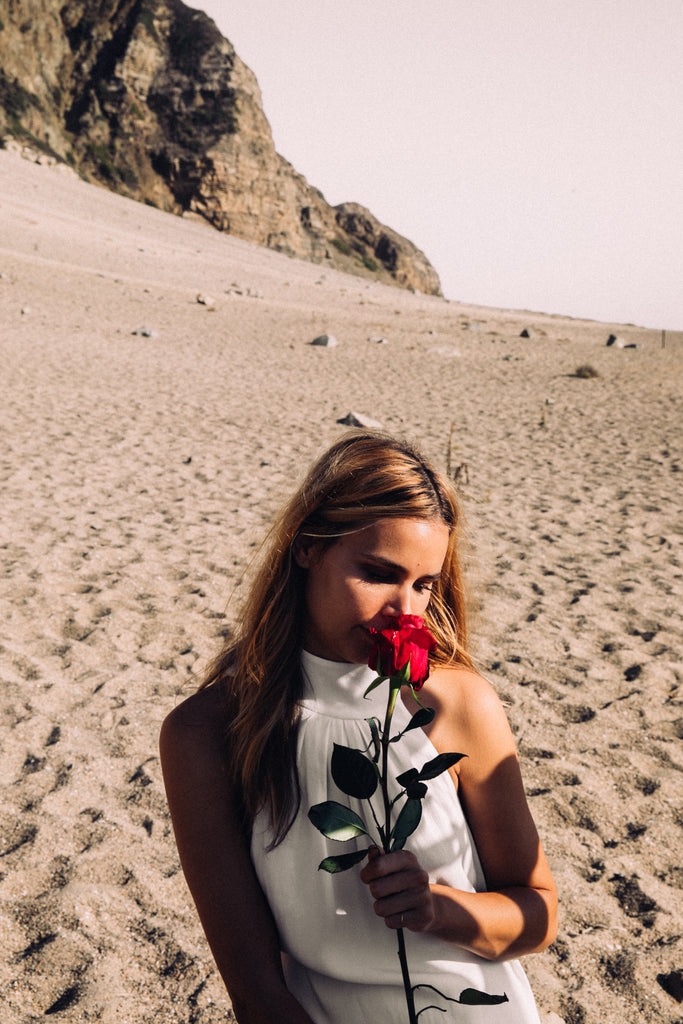 Rose Botanica
mind, body, spirit wholeness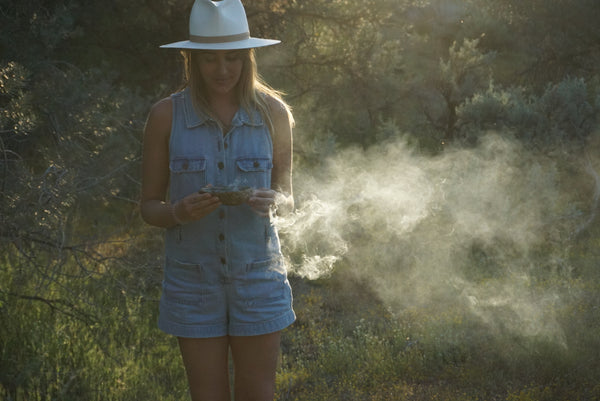 About the Founder: Chelsea Poling
Earth lover, herbalist, green witch, and reiki practitioner. Formerly employed by NASA and the U.S. Agency for International Development (USAID), Chelsea lived in Sri Lanka and worked on behalf of the US Government and women's rights and as a bonus discovered many secrets of natural wellness and beauty. Now her mission is to seek out natural, organic beauty products and share her skin care and self-care secrets with the world.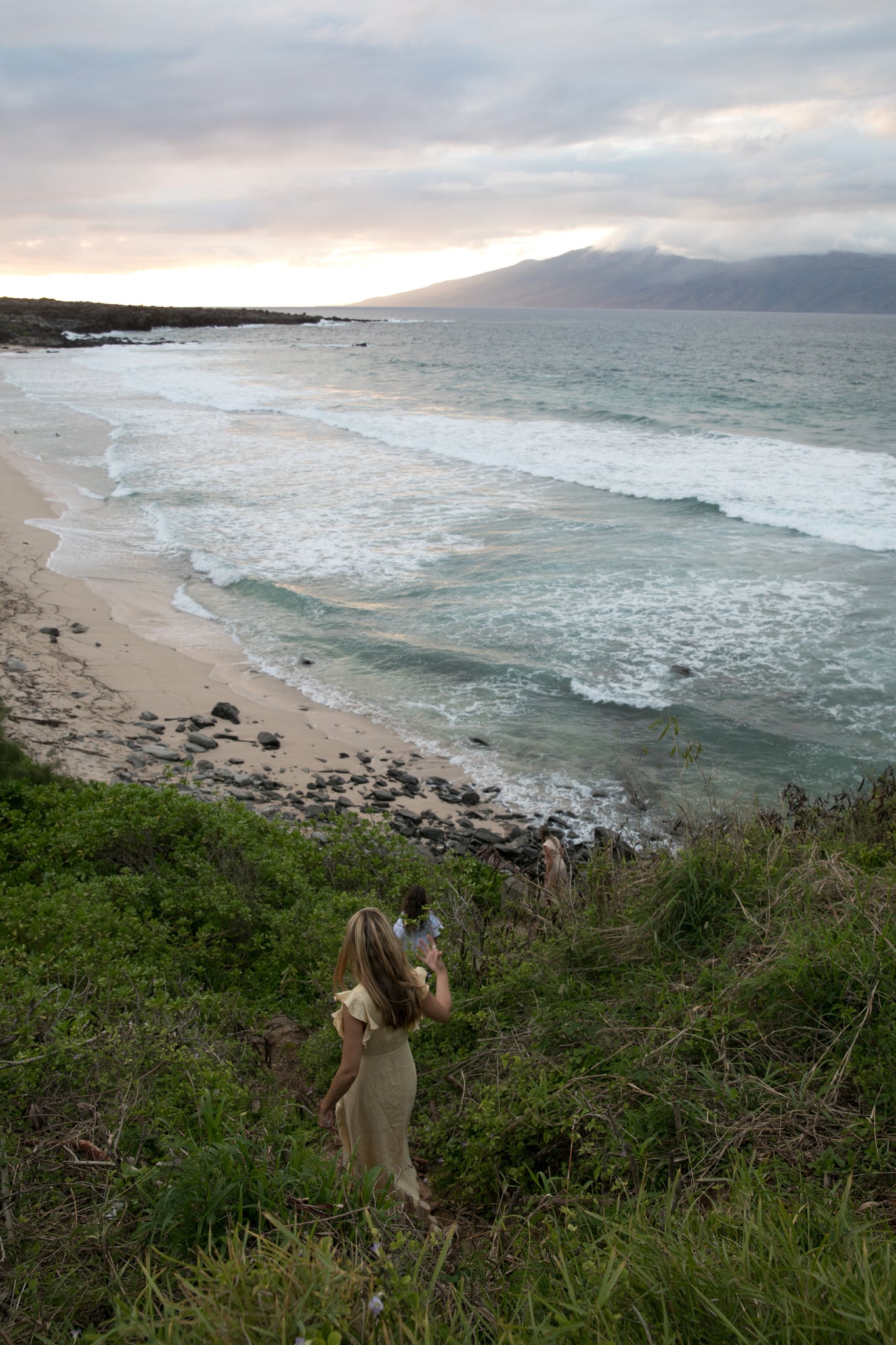 Our Mission
It is our mission to redefine the beauty of self-care. After all, health is our highest form of wealth. In order to look good we must feel good, too. We want you to harness the practice of self-love and the power you're given to tune in and find that balance needed. We believe that skin care is one of the greatest places to start. Let's create a long-term glow - both inside and out.
Rose Botanica offers a highly curated mix of the most effective natural products available that are each intentional, enlivened, and nourishing - for the mind, body and spirit. We want to empower you to make healthy choices when it comes to your skin and what goes in and on it, so we've built Rose Botanica to be an all around "safe haven" for that. We do the vetting for you.
We know there's no one-size-fits-all approach for self-care and skin care, so through our RB Rx Self-Assessment we turn the simple search for a product into an enlightening journey. So come fall in love with your beauty routine again and see how the transformational powers of pure ingredients will love you right back.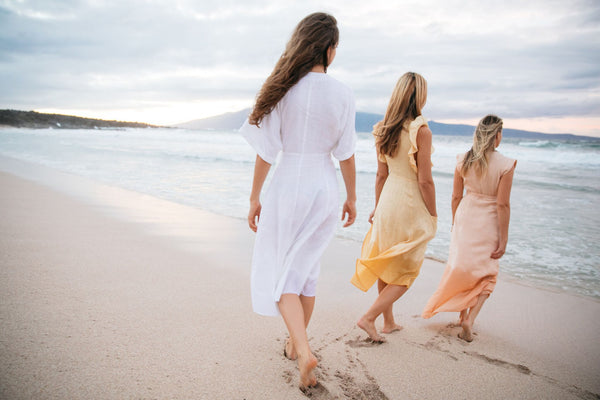 Product Standards
At Rose Botanica, each product is specially reviewed to provide the cleanest and safest ingredients for the skin. Our curated offerings honor the skin as the largest organ of the body. We believe in the importance of offering only the best for you, knowing that anything applied to the skin enters the bloodstream and affects the overall well-being of the body, mind, and spirit.
We believe your beauty products should allow you to love you and be you, in the purest way.
You won't find any of the harmful ingredients listed in the table below at RB.
Ingredients and Associated Effects on the Body + Environment
Aluminum Chlorohydrate – Neurotoxicity, Organ Toxicity, Carcinogen, Endocrine Disruptor
Chloride – Allergen, Organ Toxicity,
BHA and BHT – Carcinogen, Endocrine Disruptor, Organ Toxicity
Butoxyethanol – Carcinogen, Reproductive Harm, Organ Toxicity
Chemical UV Blocks – DNA/Cell Damage, Endocrine Disruptor
Coal Tar – Carcinogen
1,4-dioxane – Carcinogen, Organ Toxicity, Reproductive Harm
Ethylenediaminetetraacetic (EDTA) – Organ Toxicity
Ethanolamines – Allergen, Organ Toxicity, Endocrine Disruptor, Carcinogen, Reproductive Harm
Formaldehyde – Carcinogen, Neurotoxicity, Reproductive Harm, Allergen, Organ Toxicity
Hydroquinone – Carcinogen, Organ Toxicity
Lead – Carcinogen, Neurotoxicity, Reproductive Harm, Endocrine Disruption
Mercury – Neurotoxicity, Reproductive Harm, Organ Toxicity
Methyl cellosolve – Organ Toxicity, DNA/Cell Damage, Neurotoxicity, Reproductive Harm
Methylisothiazolinone – Organ Toxicity, Allergen, Neurotoxicity
Methylchloroisothiazolinone – Organ Toxicity, Allergen, Neurotoxicity
Mineral Oil – Carcinogen, Organ Toxicity, Allergen
Nanoparticles – Organ Toxicity, DNA/Cell Damage, Reproductive Harm
Parabens – Endocrine Disruptor, Reproductive Harm, Organ Toxicity, Carcinogen
Phthalates – Endocrine Disruptor, Reproductive Harm
Polyethylene glycol – Endocrine Disruptor, Reproductive Harm
Polysorbates – Carcinogen
Propanol – Carcinogen, Reproductive Harm, Organ Toxicity
Resorcinol – Carcinogen, Endocrine Disruptor
Sodium Lauryl/Laureth Sulfate – Carcinogen, Allergen
Synthetic Fragrance – Carcinogen, Organ Toxicity, Reproductive Harm, Allergen
Toluene – Neurotoxicity, Carcinogen, Reproductive Harm, Organ Toxicity
Tricolsan – Endocrine Disruptor, Environmental Harm, Organ Toxicity